17. 2. 2016
The roundtable focused on corporate purpose and the creation of long-term sustainable value. The outcomes of the event have been submitted to the Monitoring Commission of the Dutch Corporate Governance Code in response to the public consultation on the code's revision.
On 11 February 2016, the Monitoring Committee of the Dutch Corporate Governance Code invited comments on a "
Proposal for Revision
" of the current Corporate Governance Code. All stakeholders and interested parties were invited to respond to the consultation and take part in the public debate on the revision of the Code. The objective was to use the input and findings obtained during the consultation phase to arrive at a revision of the Code.
The Secretary (Secretaris) of the Monitoring Committee, Ms. Irene Heemskerk, presented the background and main topics of the Proposal for Revision. The roundtable event was organised under Chatham House Rule and a summary was prepared to capture the avenues of discussion that seemed to resonate with participants. We also prepared an Annex to the Summary in which we suggest various amendments to the Proposal for Revision in line with the discussion at the roundtable event.
The summary is available online here.
Individual participants may have other opinions regarding ways to remedy irresponsible behaviour of companies. The summary was circulated among the participants three times to ensure accuracy and integrate comments.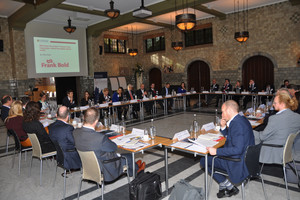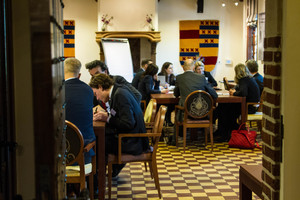 The event was held at Nyenrode Business University and was part of a global roundtable series with events previously held in London, New York and Zurich and further events planned in France, Germany, Norway and Belgium.
The series was launched by the Purpose of the Corporation project, an initiative by the public interest law firm Frank Bold with the support of the Modern Corporation project based at Cass Business School in London. It provides a strategic, open-source platform for leading experts and organisations interested in promoting the long-term health and sustainability of publicly listed companies, policy-making and business management.
Useful resources:
Executive summaries from roundtables held in Zurich, New York and London.
Draft report of the global roundtable series on corporate governance
Proposed revised text of the Dutch Corporate Governance Code (Unofficial translation). Original Dutch text here.